program
Development dialogue in business
Development Dialogue in business is a 3-day intensive coaching skills training in which you'll learn techniques and tools that help you hold inspirational conversations in the workplace.
You'll learn about real, rich dialogue, allow participants to: find new perspectives for plans and aspirations, better understand themselves and their business environment, develop clearly defined goals and results by planning and implementing concrete actions. Kingmakers™ Development Dialogue is not only about the skills but also about the attitude that makes a difference in human relations. It is about broadening self-awareness, discovering new perspectives and getting ready for the change. Leaders do not have to become coaches but having coaching skills makes them better leaders.
Important information
If you can't find what you're looking for, don't hesitate to contact us.
Program dates
To see where and when our next editions take place, please look at our calendar. 
Recipients
Who is this for?
Drawing from our diverse talents, resources, experience and points of view, we especially invite the following people to take part in our intense program:
management leaders who want to improve their leadership skills through developmental talks,
for managers who want to use coaching conversations in their work,
for HR Leaders and HR Business Partners who want to learn how to support the development of people in organizations even more effectively.
Scope of knowledge
What is included in the program?
Our training has been designed to respond, as fully as possible, to the challenges that modern managers and leaders face. The necessary theoretical knowledge comes in the form of knowledge nuggets and stimulation sessions – demonstrations as well as exercises in various forms – individual tasks, tasks done in pairs and small subgroups and moderated discussions.
Program content provided as part of the training includes:
Introduction to the coaching method
types of conversations in business,
the definition and main premise of developmental conversations,
5 scientifically proven reasons why those conversations are worth having.
Presentation of the Kingmakers™ proprietary coaching model
rules,
elements of a developmental conversation,
knowledge, skills and attitude of a coach.
Demo coaching sessions with group discussion.
Skills training
managing the conversation and self-management in a dialogue,
asking spot-on questions,
active listening,
setting goals and results,
reflecting feelings and emotions and appreciating the interlocutor,
reviewing progress
ending the developmental conversation properly.
Rules, techniques & methods and exercises in conducting conversation in pairs
about aspirations and pursuing goals,
about reality,
about options and possible scenarios,
about planning and taking action.
Benefits
Why this program?
Participants of the Development Dialogue in Business program:
Will get to know the types of conversations in business & their features.
Will learn how to effectively manage the conversation and how to self-manage in a dialogue.
Will experience and be able to translate coaching methods and techniques into their professional role, based on the proprietary Kingmakers™ model.
Will increase awareness of who they are, what type of speaker they are and want to be.
Will learn about their areas of development.
Offer
Check out which one suits you best
the price applies to the program conducted in English
3-day coaching skills training is set in a business context and lead by 2 coaches with groups of 16 people (max): This covering: practical workshops includes learning and practicing new techniques and tools.
Access to our "Business Dialogue" online course and support from a Tutor prior to the 1st meeting.
2 teleclasses conducted by an experienced coach.
1 group intervision (coaching session by the student in a group setting with a discussion to draw out learning afterwards).
Possibility of study-buddy development work (with another student).
In-depth feedback from one of the lecturers based on student's observations.
the price applies to the program conducted in English
Everything in the Standard package.
Personalised communication style and/or conflict resolution style report.
Business coaching session for a student conducted by Kingmakers™ coach (1,5 hour).
Further recommendations on how to further improve your business dialogue skills.
the price applies to the program conducted in English
Everything in the Silver package.
A PCC certified business coach, this is a review of a recorded developmental conversation including   a detailed discussion about the conversation and feedback.
Contact
Program coordinator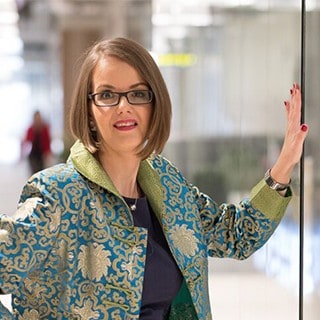 Kingmakers™ Academy Manager
Contact
Have additional questions?
Fill out the contact form below:
The transfer of personal data by the User is voluntary. The User has the right to obtain information about the content of the processed data, as well as the right to amend and delete it, if it is in accordance with applicable law, at any time by contacting: biuro@kingmakers.pl.