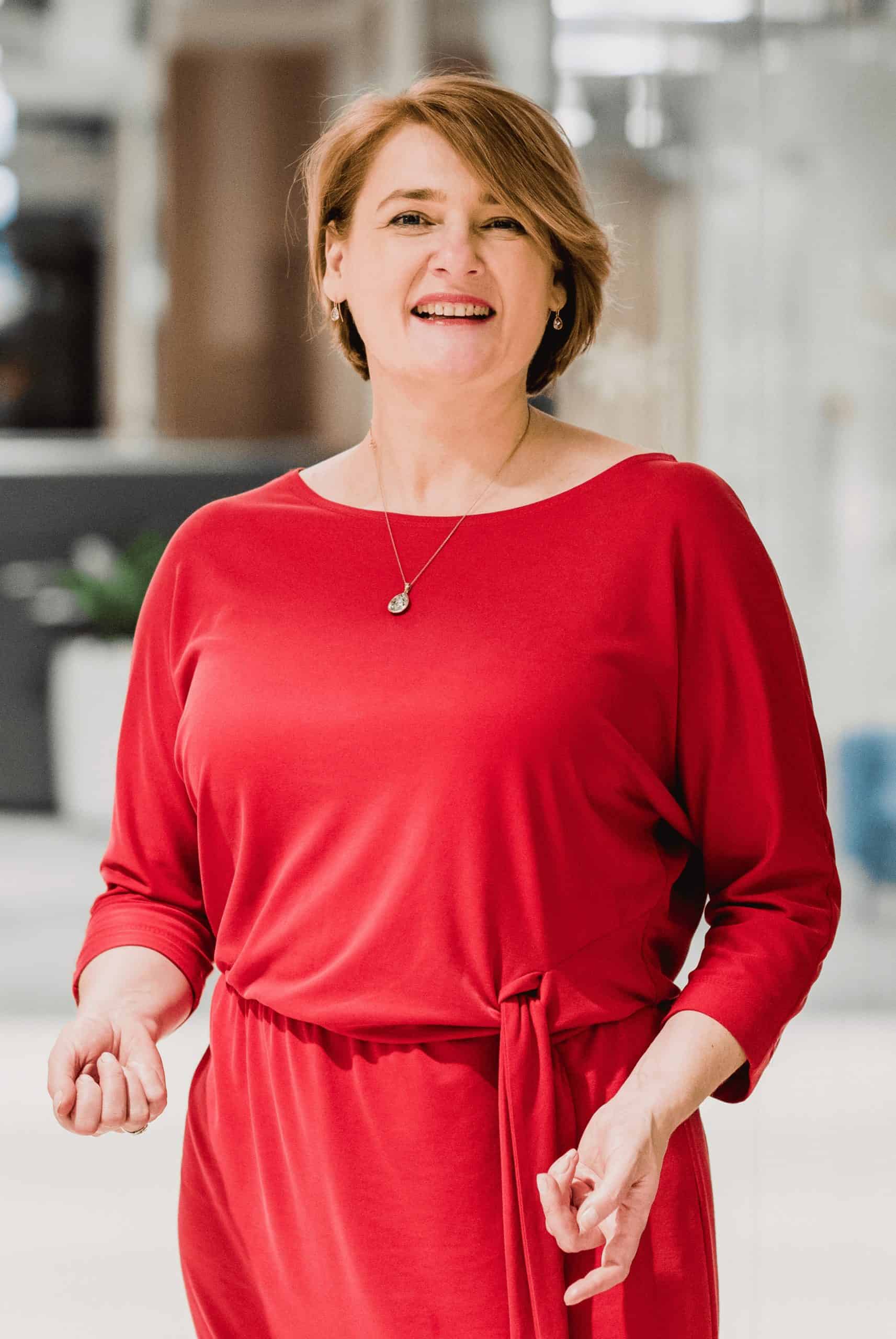 Anna Pyrek, MCC
EXECUTIVE & TEAM COACH, TRAINER, KINGMAKERS CEO
Enriches over 3,000 hours of individual and 1,100 team coaching with educational practice: she has introduced over 5,000 adepts of wise business conversations to the market.
My areas of expertise
enterprise development strategy, acquisitions, mergers,




development of leadership styles, programs dedicated for leaders / teams preparing or implementing projects that go beyond the current range of impact / structure,




managing change, strategic thinking




coaching
Professional profile
Leadership and management are my passion. For the last 15 years I have been conducting group coaching programs for executive management team in large organizations and individual Executive Coaching programs. System coaching is my favourite form of supporting an organization – when I can facilitate wide-scale change by working with teams and key leaders.
Since 2011 I have been developing a mentoring practice by preparing and implementing a comprehensive educational program for Mentors. Together with a team of experienced specialists, I support managers in improving their competencies in developing their people and prepare Mentors for this role both inside and outside their organizations.
I am the program director of Kingmakers™ Leadership Coaching Academy where I am responsible for the substantive side of the programs and training coaching and mentoring trainers.
Professional experience
Since 2016 – Managing Partner of Kingmakers™
2014 – 2016 – Managing Director of CoachWise SA
2003 – 2007 – Beaver Szkolenia & DBM Polska – Business Line Manager and Coaching Practice Manager
1993 – 2001 – Chief Executive Officer of Necto (IT industry)
2008 – 2016 – Program Director of CoachWise SA
Selected Clients:
Pharmaceutical industry: Bayer, Sandoz
Banking and insurance industry: BRE Bank, BZ WBK, Generali Life&Pension, ING, PZU, BGŻ
IT / Telecommunication industry: Tieto, Polkomtel, Agraf
Energy industry: RWE, EDF
Other: Orlen, Xerox, WBK Kancelaria, HBO, Kompania Piwowarska