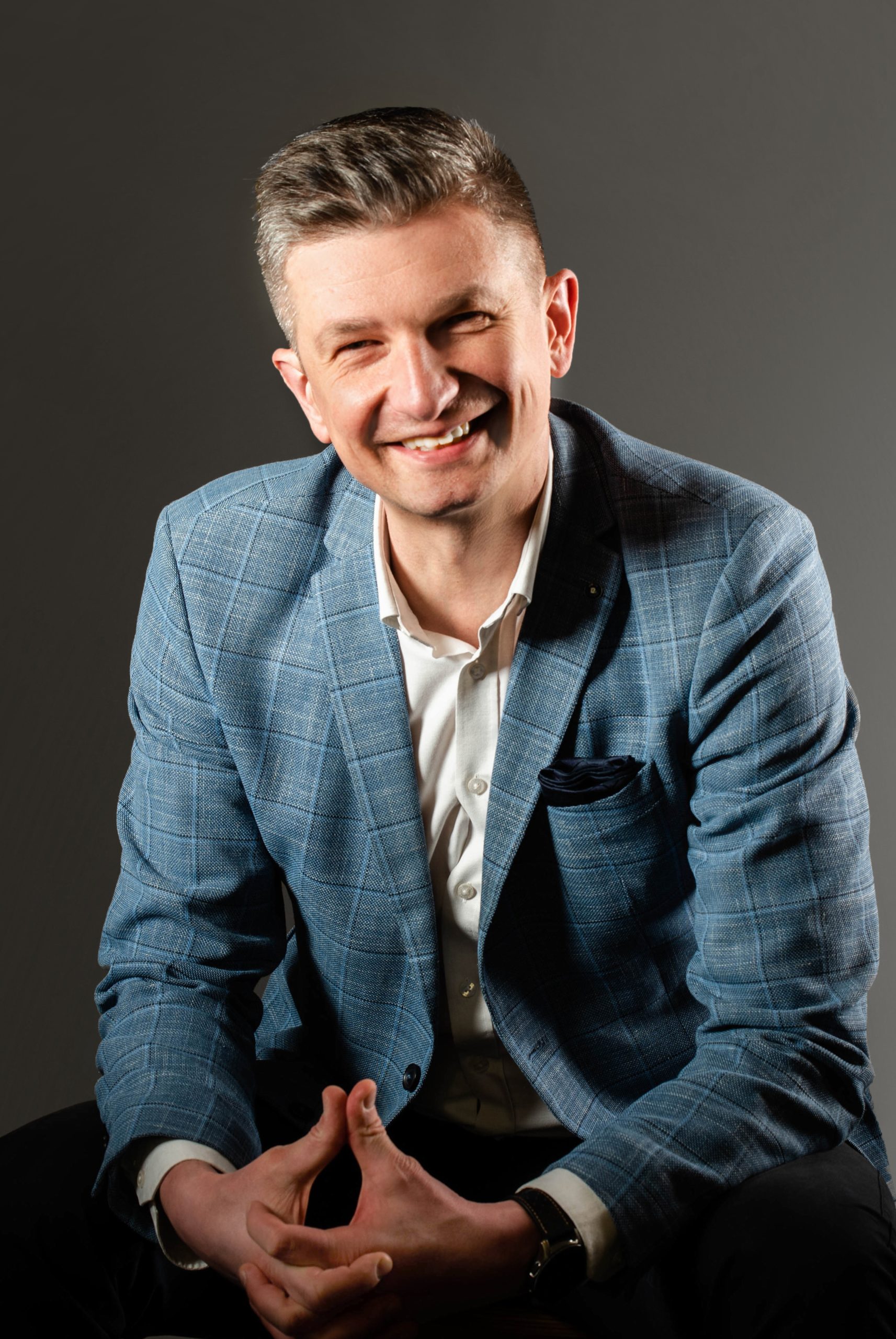 Piotr Jankowski
Coach, Mentor, Leader, Strategy Consultant, Leadership Consultant
Leader by nature, from education, and from most of his professional experience. A brave, supportive, and attentive motivator with a big heart in both his business and life coaching. Has a great sense of humor and doesn't take himself and the world too seriously.
40 coaching hours, 30 consulting and mentoring hours, 70 hours of coaching training.
An expert in leadership coaching, creating and managing change as well as transforming attitudes and behaviors in line with values, beliefs and in harmony with the heart and mind.
Has over 16 years of leadership experience, especially in building and managing organizations of 2500+ employees locally employed in Poland and a global organization of several thousand within a dispersed structure. The variety of leadership experiences – both human and business – allows him to offer his Clients a multidimensional and deep cooperation.
Piotr has achieved many successes and victories in his professional life, but he also knows the bitter taste of failure. Once a coaching Client, now a Coach – thanks to seeing both perspectives, he has become a reliable development partner for his Clients. Through his extensive business experience and the skillful use of various forms of developmental work, he is able to adapt his workstyle, tools and techniques to the current needs of his Clients.
Clients he works with can count on his courage, honesty and the ability to listen with all his senses. What motivates him the most in coaching work is the satisfaction his Clients feel after achieving their goals and their smiles caused by the coaching journey on which they set off together, as partners. He conducts sessions in both Polish and English.
Throughout his career he has transformed his leadership identity with the use of coaching and with the participation of his latest Coach. He made decisions and changes which made him a more supportive, inclusive, inspiring and passionate leader. He realized how important it is to live life in harmony with your values – both in personal and professional spheres. He is extremely proud of his wife's latest project, who, with his participation, is becoming an entrepreneur and at the same time derives great joy from how today he can translate his corporate experience into helping his loved ones make their dreams come true.
Privately he is also an athlete – physically and mentally. He loves basketball, tennis, EMS trainings, cycling and running. It's thanks to sports he learned the true value of friendship, loyalty, hard work, getting results, perspective, relationships, humor and real priorities. Piotr loves lakes, the sea, forests and mountains – he finds tranquility and true beauty in nature.
Areas of expertise
Executive coaching
Coaching in new managerial role
Leadership & Inspiration
Strategic thinking
Managing conflict
Building organizations and teams
Entrepreneurship

Connecting dots, associating facts, looking closely and from afar, connecting hearts through positive energy
Education, accreditations, professional qualifications
Certified Kingmakers™ Coach
Leadership Program – University of Cambridge (Churchill College) – UK
Global Organization Leadership Program (GOLD) – Fujitsu, Japan
Professional experience
2020 – now – owner – John Alex, Coaching, Mentoring, Business Consulting
2011 – 2020 – Board Member, Head of Poland, Head of Digital R&D and Industry Services Global Hubs – Fujitsu
2008 – 2011 – owner – bizOnline
2005 – 2008 – Business Development Manager – MMS Sp. z o.o.
2004 – 2005 – Production Director – quimiCer Sp. z o.o.